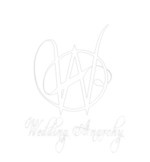 Wedding Anarchy
Blog, Wedding & Event Planner
Wedding Anarchy is a blog run by a WPIC-certified wedding consultant & coordinator in Ottawa. We stand for accessibility, diversity, and supporting small businesses & entrepreneurs. We are taking bookings for consultations and planning services!
Wedding Anarchy is not your average wedding planner. We believe that times are changing, and the wedding industry isn't changing fast enough to keep up. We're here to play a part in the revolution! The extravagant, expensive Big White Wedding isn't for everyone… So why should it be the default?
We don't believe in a "correct" or "incorrect" way to do a wedding. A wedding should be a blank canvas for you and your partner (s) to create something beautiful!
Do your wedding, elopement, or vow renewal YOUR way!
We are LGBTQIA2S+ friendly AND Polyam friendly. Sliding scale available.
Website
https://www.weddinganarchy.com
Email
Info@weddinganarchy.com