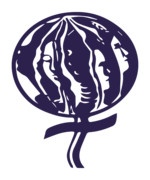 Giving Back partner
The Sexual Assault Support Centre of Ottawa: Young Womyn Project
Our Young Womyn Project specializes in supporting young marginalized womyn (between the ages of 14-24) who have experience intersecting challenges in addition to sexual violence.
The Young Womyn Project is a specialized program within The Sexual Support Centre of Ottawa. SASC is a registered charity with a 37-year history of providing support, counselling, education and advocacy on issues of GBV within the Ottawa region.
The YWP recognizes that marginalized young womyn face many barriers to accessing support and often face violence due to criminalization, discrimination and lack of social services and sense of belonging. We seek to provide flexible and accessible services which are 100% self-referred and survivor-directed.
All our services are free and confidential.
Some areas we offer support in may include, but are not limited to: healing from sexual violence, recognizing abuse and its effects, supporting healthy relationships, effects of family violence, coping mechanisms, communication and assertiveness.
Young Womyn Project Services:
Individual support
Group Support
Advocacy/Accompaniment
Empowerment Groups
Workshops
Public Education & Awareness