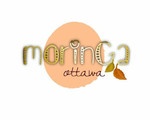 MORiNGA ottawa
Service Provider
MORiNGA ottawa is a hub of intimate video creations and community-building content to celebrate intersectional identities amongst our Black communities.
#moringaottawa showcases intimate stories through music, instrument, spoken word, live arts, acting and comedy. We aim to be a hub of creativity from and for our Black visionaries, creatives and more in the national capital region. This project is our community's resolve to insert the stories and individual identities of Black canadians in the capital of Canada, a city where the erasure of Blackness has left us disjointed, disconnected and demotivated.
MORiNGA is to
-give serenity, sanctuary
-the celebration of representation & intersectional identities
-inter-bonding, intra-bridging, solidarity, healing
-a restoration of decolonized history, knowledge, ancestry and heritage
-and a renewed prosperity and hope for our grown folx, youth and the ancestors who came before us.
Our first project
"yam n'okra: un-othering Blakness in the ncr"
MORiNGA ottawa is rejuvenating space for Black kinfolx of ottawa. This is a platform to experience intimate stories that our local creators have manifested through mixed arts, music, instrument, spoken word, acting, and comedy +. We aim to be a source of healing and solidarity for all the visionaries and dreamers across the Black Communities of the NCR and beyond.
✊ We need donations to help support the movement. https://www.gofundme.com/f/the-griot-in-me-and-moringa-ottawa-for-black-cap
Proceeds go to project expenses and to the artists.
We are creators.
We are Black excellence.
We are individuals who are affected by health conditions, disabilities, trauma and housing issues.
‍‍‍‍
PayPal accepted ✊
moringaottawa@gmail.com
Website
https://www.instagram.com/moringaottawa
Phone
613-917-0101
Email
Moringaottawa@gmail.com